Every international should have an opportunity to encounter Jesus Christ.
"You might be the person that God uses to bring the next world leader to a personal relationship with Jesus Christ." - Billy Graham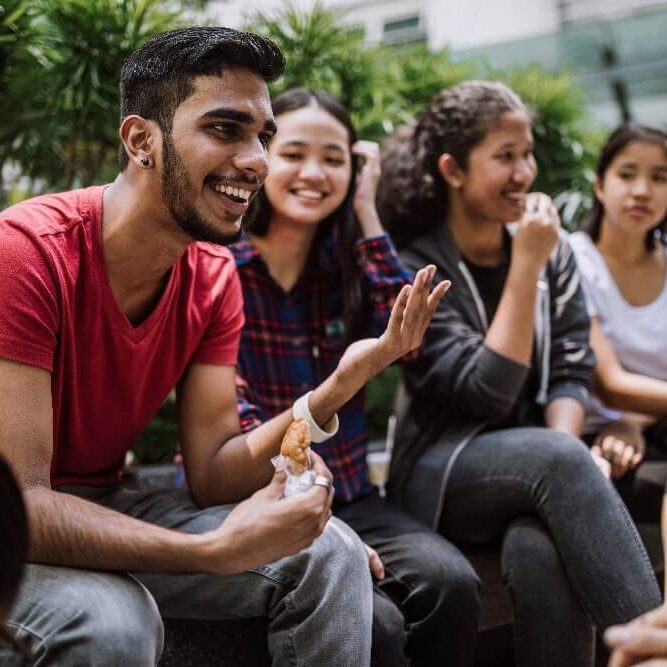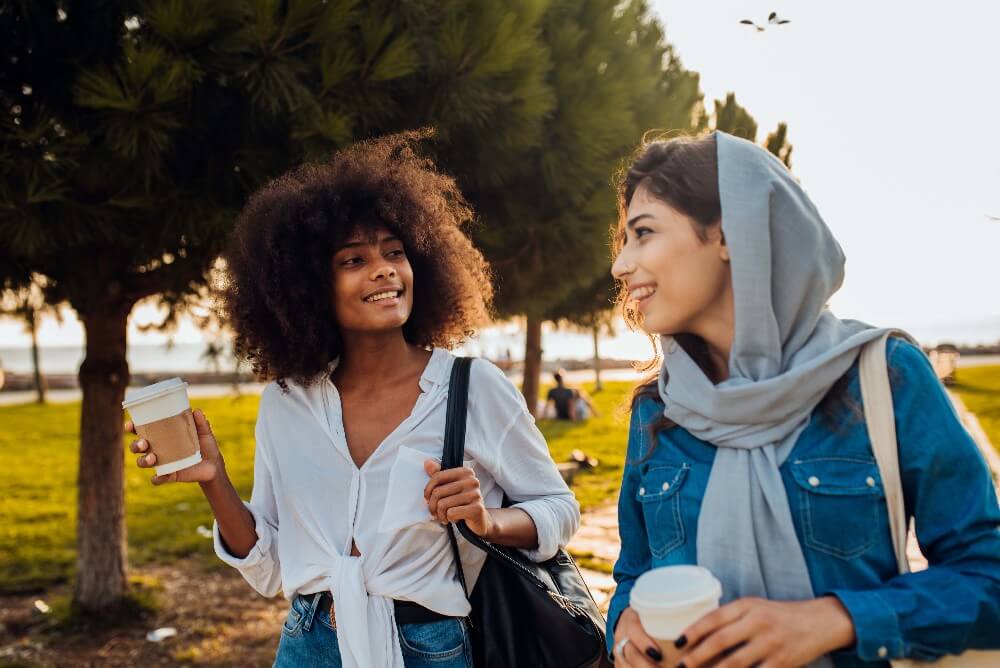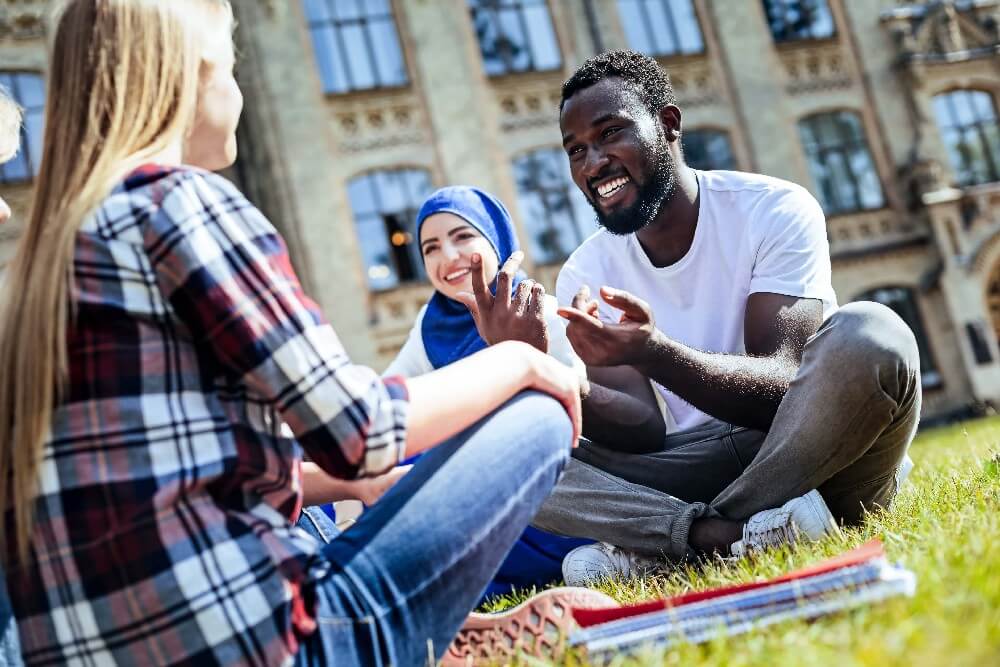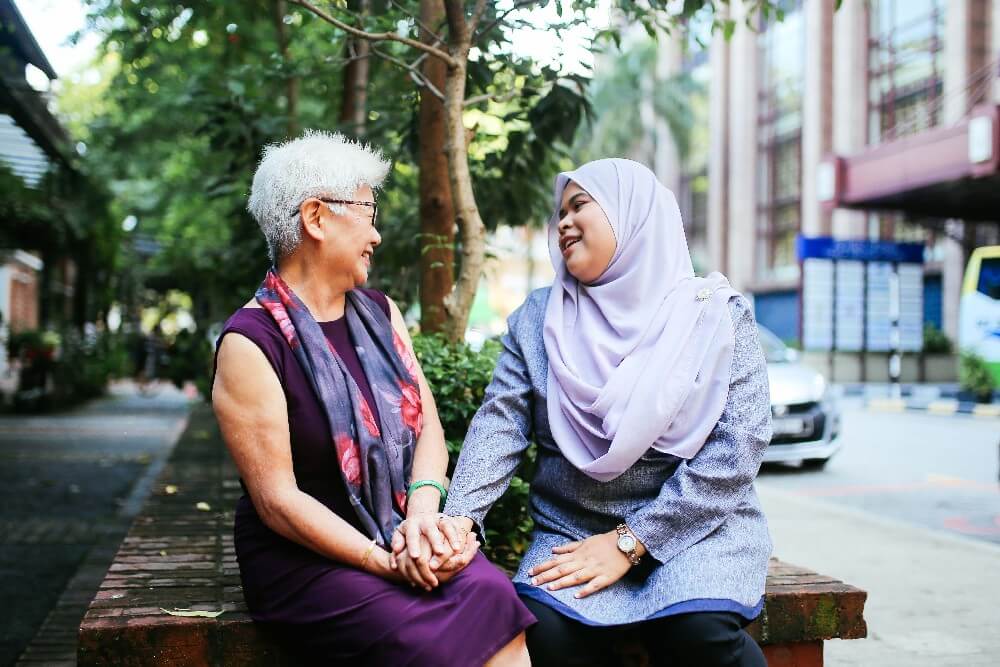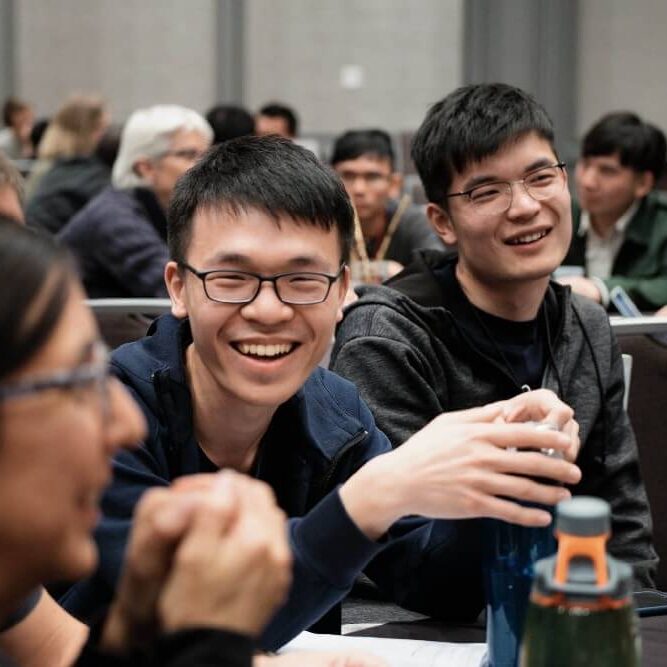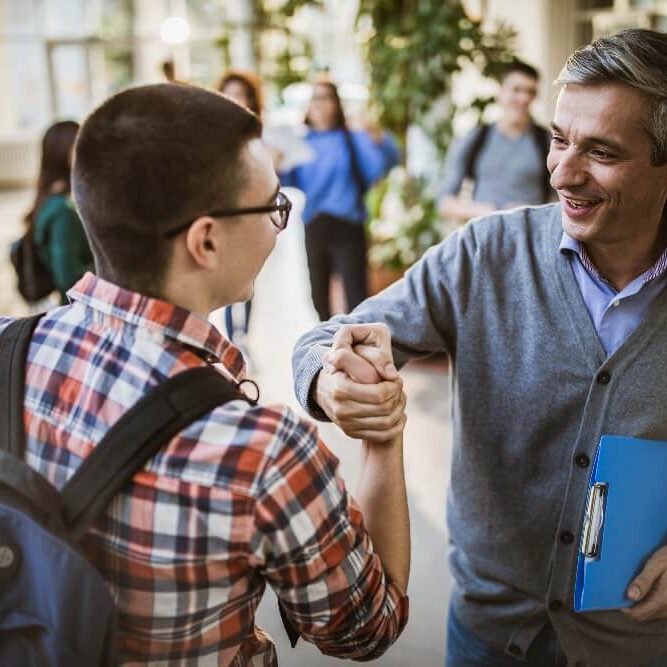 To equip believers to reach the nations through internationals.
That every international would know someone who truly follows Jesus.
There are 1.8 million international students in North America, 5 million worldwide. Additionally there are millions more immigrants and temporary residents living here. Many of these individuals come from hard to reach gospel resistant countries.
EveryInternational® believes that the church in North America has the resources to give every one of these internationals an opportunity to hear the gospel of Jesus. What is lacking is awareness of this need, practical training for this strategic opportunity, and confident engagement with the nations around us. We seek to create awareness of this need and to continually develop practical training for this strategic opportunity.
EveryInternational is a training initiative that is the collaboration of international student ministries across North America with years of experience living and ministering cross-culturally. Our staff has coached and trained thousands of people, providing simple-to-use tools on sharing God's word.
Starting with the 1.8 million international students in North America, we envision a day when every international has an opportunity to encounter Jesus Christ in a clear, loving, and contextually relevant way. We dream of those internationals becoming a catalyst for an evangelical church for every people, Christ-like leaders for every church, and kingdom impact in every sphere of society.
We follow the doctrinal statement contained in the Lausanne Covenant. In summary, we affirm:
Our belief in one eternal God, Creator and Lord of the world, Father, Son and Holy Spirit who governs all things according to the purpose of his will.
Meet the Ministry Leaders
Each lesson is taught by one of 37 presenters, learn more about them by scrolling through their photos.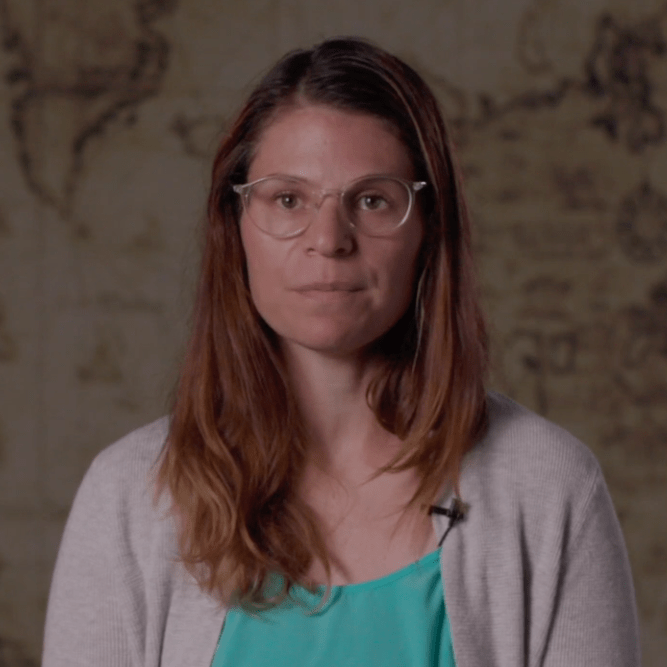 Abby
Abby has been in ministry for over 16 years, two of which were spent overseas in South Asia. She is on staff with Cru and lives just outside of what is known as "the most diverse square mile in America." Living in a popular resettlement location for refugees, Abby has plenty of opportunity to live out her calling to love immigrants and refugees through friendship and hospitality all in the name of Christ.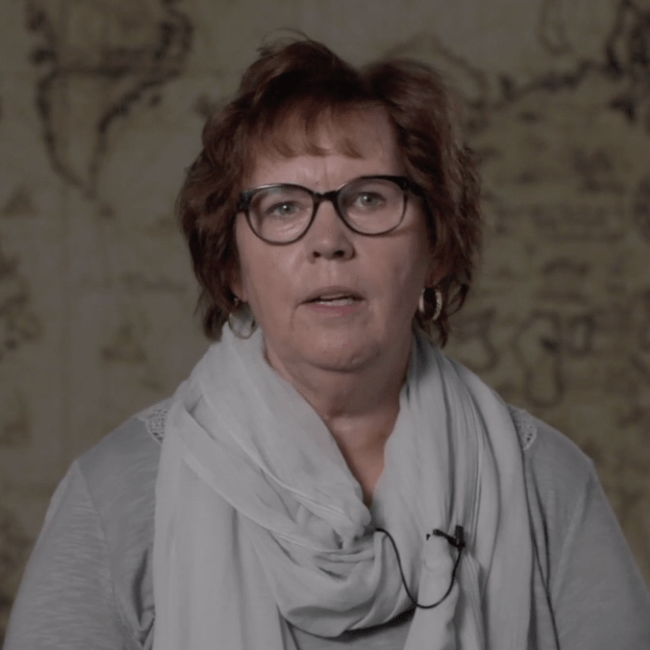 Donna
Donna has been in ministry for 40 years. She became passionate about the needs of immigrants after befriending a Syrian refugee family. She loves to build genuine relationships and to walk alongside immigrants as they navigate their new home country. Donna serves as the national leader for Cru's Immigrants, Internationals and Refugees (IIR) ministry.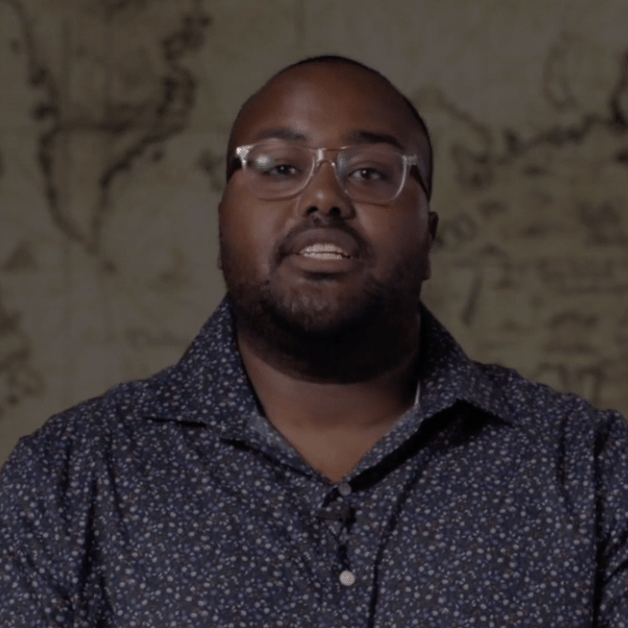 Osman
Osman arrived in the United States with his family as refugees from Somalia when he was six years old. Osman understands what it means to count the cost of following Christ As a teenager Osman converted to Christianity from Islam which caused his family to disown him. He has a burden to help new Christians continue to love and invest in their family of origin no matter the family's response.
Mike
Mike has been in ministry for nearly 50 years and has served the Lord in four different countries. His experience of being a foreigner has given him great insight into the challenges newly arrived immigrants face. He desires to help immigrants find belonging and grow in their ability to communicate but most of all for them to meet Christ. Mike, along with his wife, leads the ESL ministry at his church.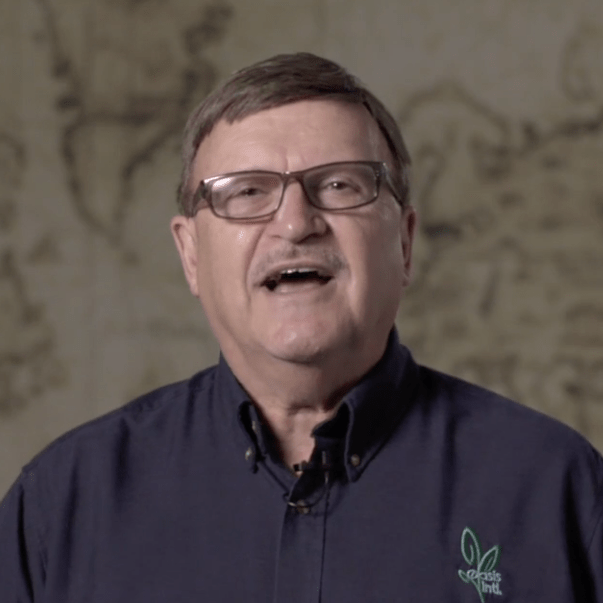 Mark
Mark spent 17 years as an associate pastor before he and his wife made the shift to overseas ministry. They spent 10 years building churches, orphanages, and various ministries throughout the islands located in the South China Sea. God then shifted their focus once more, this time to reaching the nations in the United States. They founded Oasis International with the mission to love and care for those who seek refuge from a war torn country.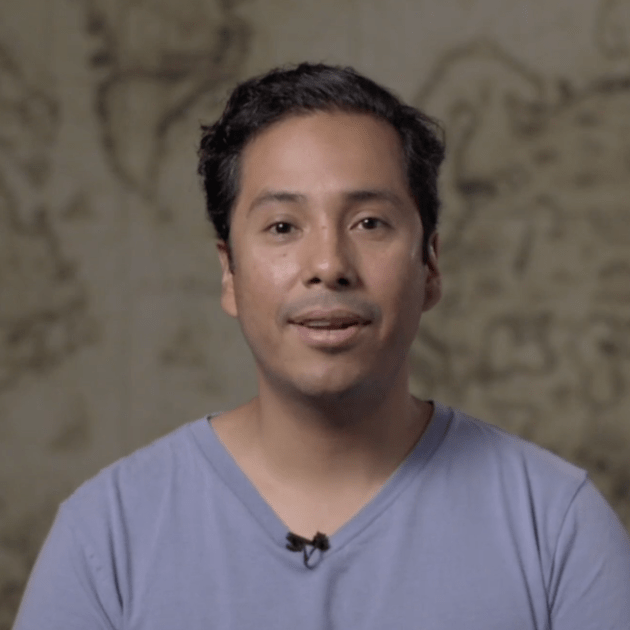 Ubi
Ubi grew up in a bordertown on the Mexico side. He went to college in Texas crossing the border daily. Straddling the line of two countries has given him a unique perspective of crossing cultures and finding a place of belonging. Ubi is currently working with immigrants and teaching others to do the same. He is an area director for InterVarsity.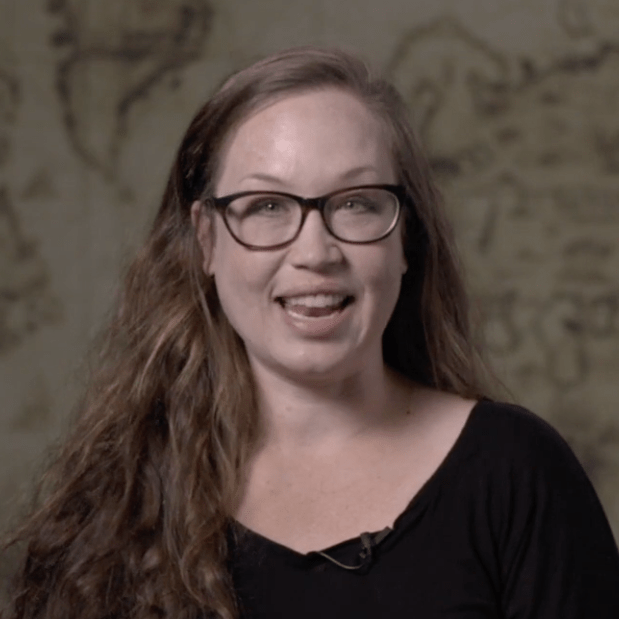 Christy
Christy has over 20 years of cross-cultural ministry experience in both the UK and the US. She is an advocate for immigration reform and has experience mobilizing churches to welcome immigrant populations and does regular teaching on thinking about immigrants and immigration through the lens of Scripture. She is a consultant for The National Immigration Forum and also works with the Evangelical Immigration Table.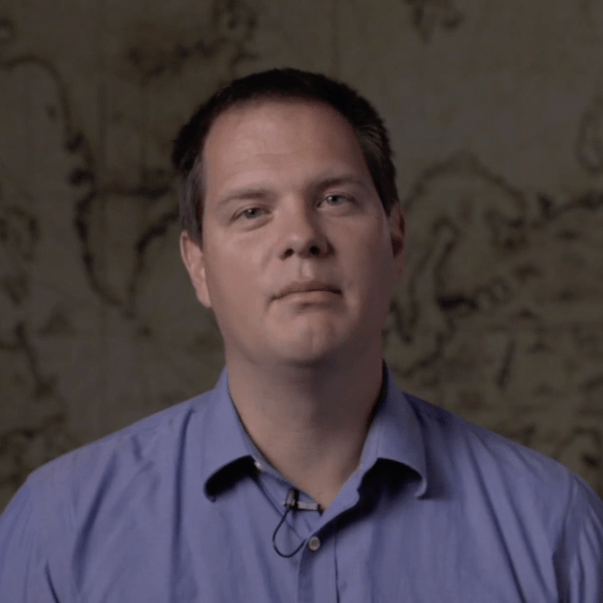 Matthew
Matthew is the U.S. director of church mobilization and advocacy for World Relief, the humanitarian arm of the National Association of Evangelicals. He also serves as the National Coordinator for the Evangelical Immigration Table. He is a contributing writer to three books on the topic of immigration: "Welcoming the Stranger", "Seeking Refuge" and "Inalienable".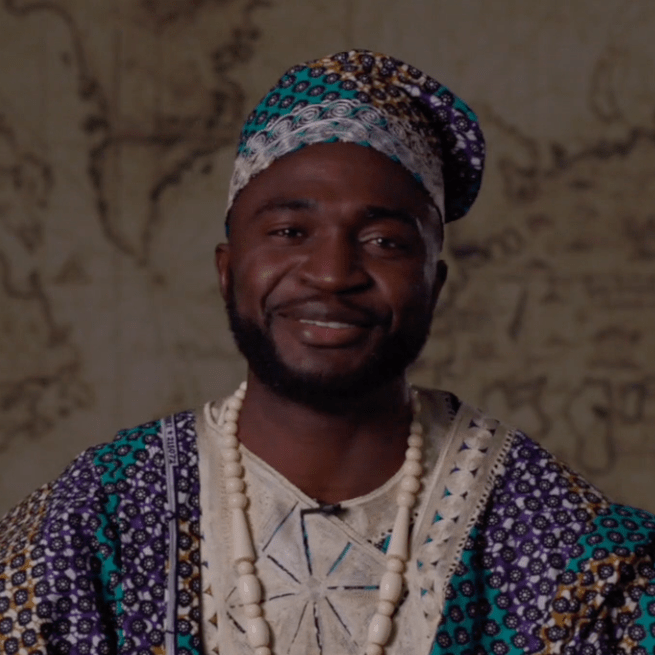 Emmanuel
Emmanuel was born and raised in Cameroon and went to the United States as an international student athlete. While studying in the States he became a Christian. He has been in international student ministry for over a decade and is currently on staff with InterVarsity. Emmanuel is passionate about helping African students grow in their faith and make a global impact for Christ.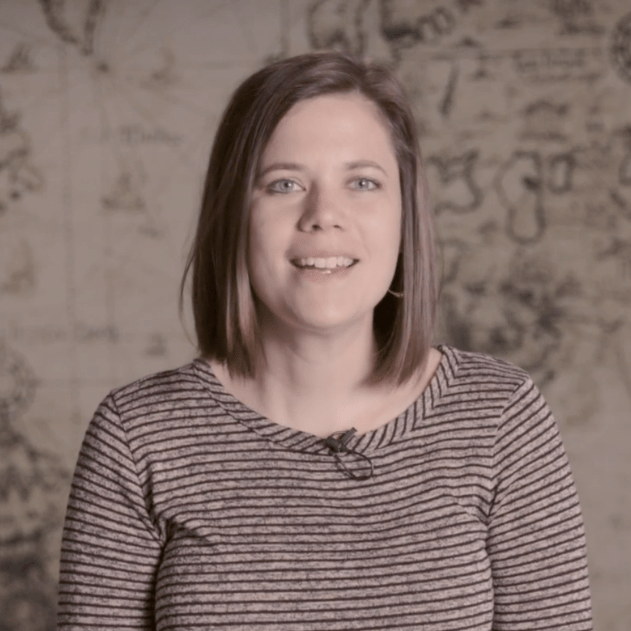 Krista
Born and raised in Canada, Krista made her way to the U.S. where she joined the staff of InterVarsity. She has been ministering to international students for over 10 years with a focus on Muslim women. In this lesson, Krista shares stories and wisdom from her extensive ministry experience. Learn how you too can develop a meaningful relationship and naturally share your faith.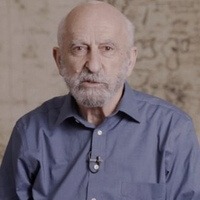 Nate
Nate, originally from the Middle East, came to know the Lord as an international student in California. He has a deep understanding of international students and the challenges they face after coming to faith. He has spent the last four decades in international student ministry and has a heart to prepare students to return home well. In this lesson, Nate shares examples from his vast experience on how to prepare your disciples to continue walking with the Lord wherever they go.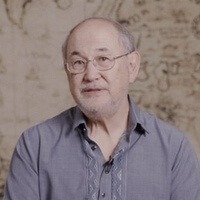 Leiton
Leiton has mobilized churches to reach international students for over forty years. With heartfelt sincerity he shares insight from experience mobilizing two very different churches to reach internationals. In this lesson, Leiton outlines how your church can start a new ministry that will lead to both giving and receiving a blessing.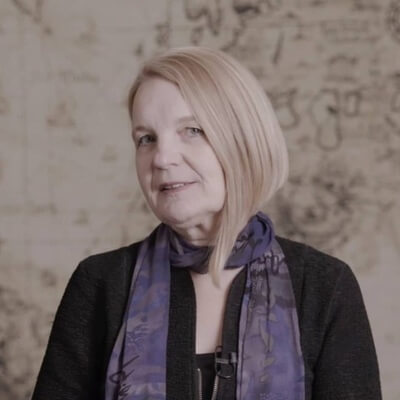 Heidi
Heidi was born in Germany but studied in Switzerland and the Netherlands before landing in the U.S.in 1990 to minister to international students. With extensive experience in helping students to return home as faithful Christians, Heidi serves on the ReMinD (Reentry Ministry Directors) team. In this lesson, Heidi draws on two stories of former international students to explain what helps students continue in their faith after returning home.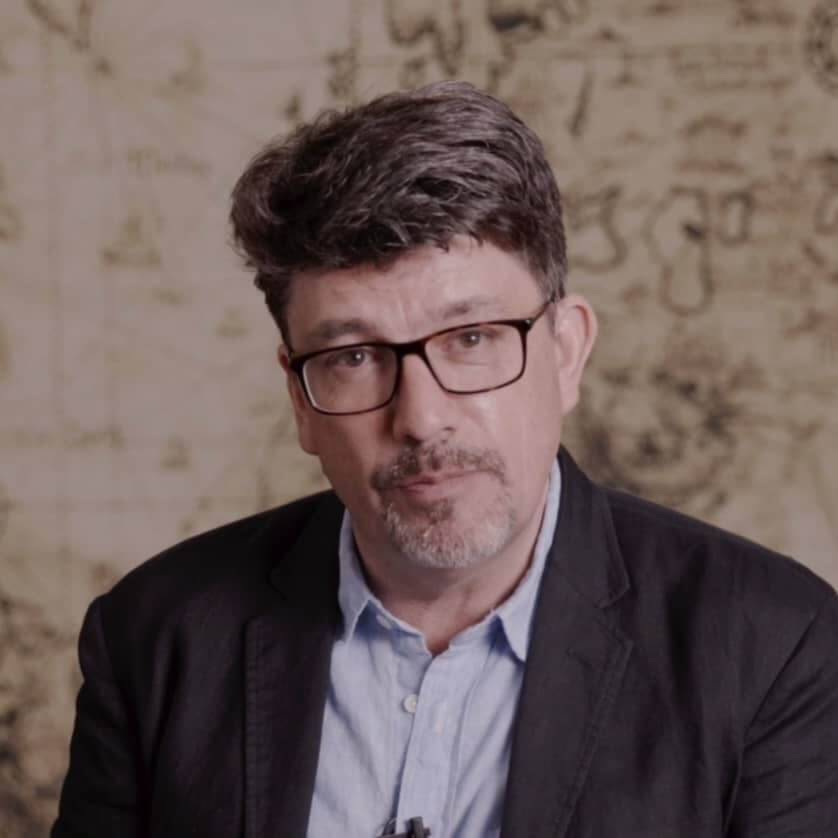 Alexander
Alexander was born in the United Kingdom and currently ministers in Canada. With advanced degrees in theology and ministry and years of ministry experience, Alexander brings wisdom and insight into global campus ministry. In this lesson, Alexander shares how God is using international students to redefine missions.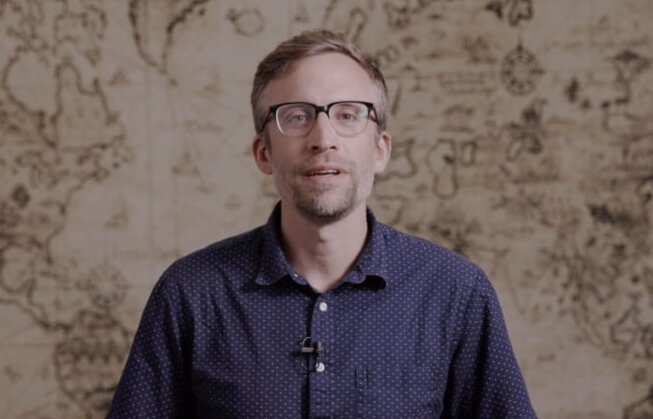 Blake
Blake has ministered to internationals for more than a decade. His family often hosts internationals from various cultures. As these international students live with them, they grow in their understanding of Biblical hospitality. Blake shares about the unique opportunity to host students for a holiday meal. Learn how to prepare for your international guest, how to be an includer and a guide, and how to be a good steward of these relationships after they visit.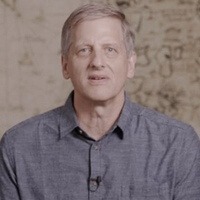 Marc
Marc has been in ministry for over 30 years. He is currently the director of International Student Ministry for InterVarsity. Marc shares his journey of recognizing how being a white male affects not only how he sees the world, but also how he does ministry. Learn why our posture toward others must be one of equality and mutuality, and consider the importance of ministering with internationals rather than to or for them.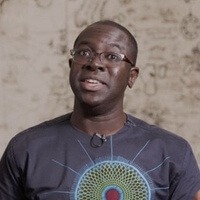 Yaw
A former international student from Ghana, Yaw, is a physician, pastor, and president of International Student Ministries Canada. He has ministered in nearly 40 countries. In this lesson, Yaw shares his experience of helping students grow from friendship into disciples and leaders. You will learn how to select whom to invest in and the nine pillars that must be present in order to intentionally and properly develop godly, effectual global emerging leaders.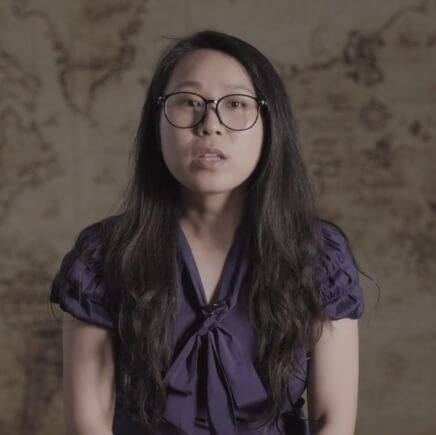 Abby
Abby became a Christian as an undergraduate student in China through the testimony of a former international student. Later, Abby became an international student herself. She draws on her understanding of Chinese culture and experience as a Chinese international student in helping others to reach Chinese students. In her lesson, Abby shares about three distinct generations of Chinese and how to reach them.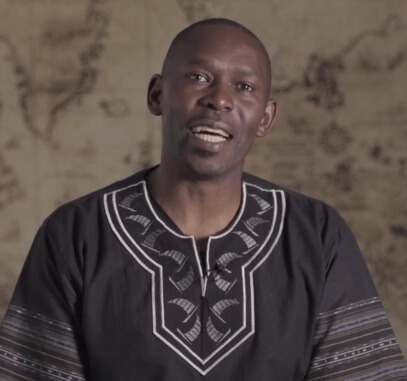 Severin
Severin has experienced first-hand the impact international students can have for Christ when they return home. After becoming a Christian as an international student, Severin's sister returned to Kenya to share the gospel with him. Severin also became an international student, and his life was further transformed through discipleship abroad. With nearly 20 years of experience in ministry to internationals, Severin uses scripture to challenge and encourage others to love the foreigner as God does.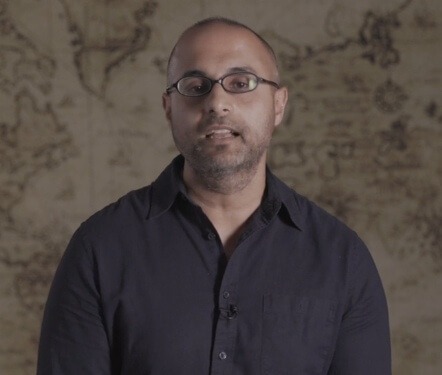 Protim
Protim's Hindu background gives him a deep and personal understanding of South Asian culture. Educated at the Massachusetts Institute of Technology and Westminster Theological Seminary he brings analytical and theological insight to ministering to South Asians. In his teaching, Protim takes delves into South Asia culture, religion, and relationships, posing a tough question: How can you honor your South Asian friend's heritage while engaging them in honest dialogue? Drawing on encounters with a Hindu guru, Protim suggests ways to be a more honorable and authentic messenger of the gospel.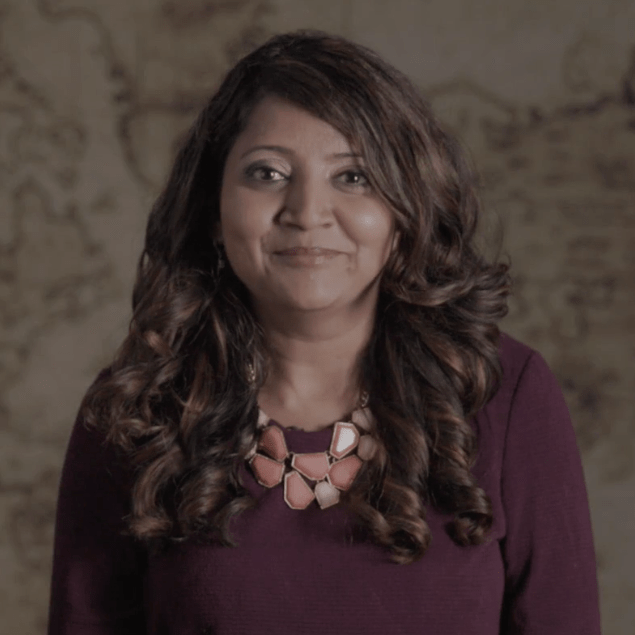 Gloria
Gloria comes from the multicultural country of Malaysia and has always enjoyed working cross-culturally. An experienced ESL instructor, her passion for reaching internationals also comes from her experience as an international student. Gloria knows firsthand what it is like to receive the unconditional love of Christians, and she desires to share that love with other internationals. Gloria and her husband share this love by frequently opening their home to internationals.
Estera
As a former international student from Romania, Estera understands the experience of international students. Understanding their strategic importance, she has ministered to international students since arriving in the U.S., often working in cooperation with university staff. In this lesson, Estera shares how to be a blessing and a resource to not only internationals, but to university staff as well.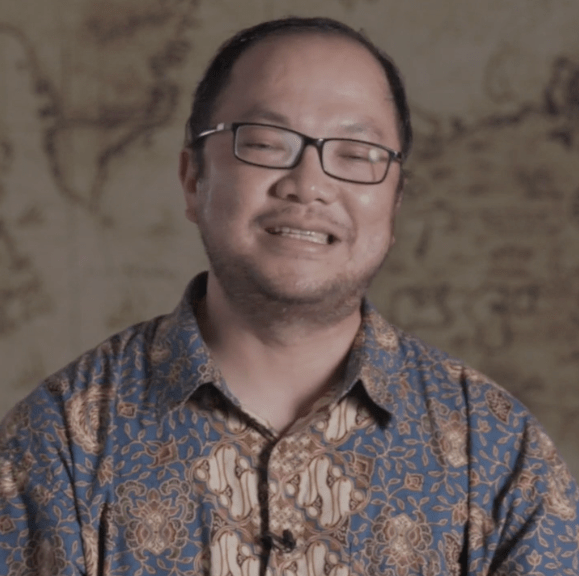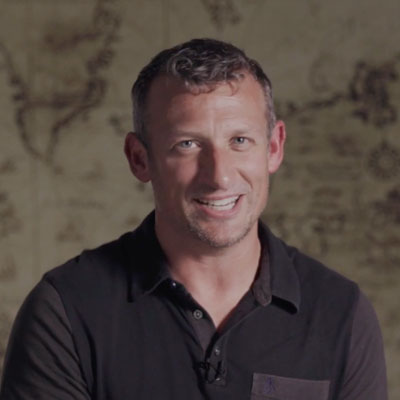 Chris
Over the past two decades Chris has worked with students in East Asia, North America, and Western Europe. He has experienced that people operate in one of three cultural operating systems: fear/power, guilt/innocence, or honor/shame. Most gospel presentations focus on guilt-innocence but most international students come from honor/shame cultures. In this lesson, Chris introduces Honor Restored, a new digital evangelistic tool for honor-shame cultures.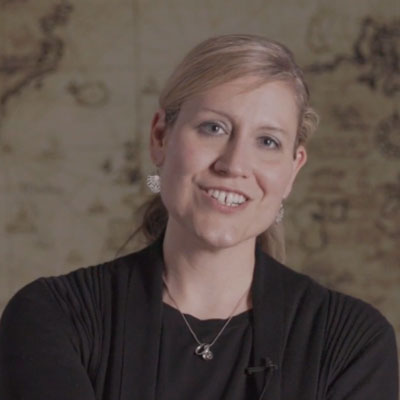 Valerie
Working with international students in New York City has given Valerie a wealth of experiences. She loves to equip students and volunteers with a simple yet powerful way of studying the Bible. The Discovery Bible study method has been used in church planting movements around the globe and is now being used to equip internationals for a lifetime of effective ministry. Valerie explains this Bible study method and how you can begin using it today with internationals.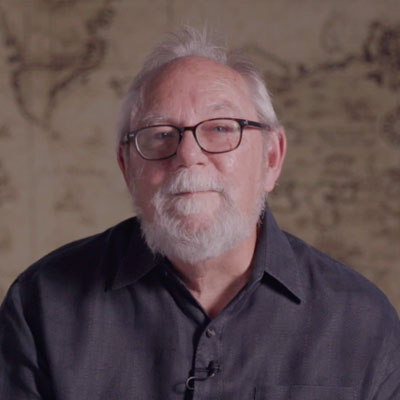 Zeke
For over four decades, Zeke has been working with high school and university students. With grandfatherly wit and charm, he connects with people of any age and background. Zeke has developed a unique way of training people in how to utilize their personal testimony to point people to Christ. In this lesson, Zeke shares some of his tips on how to craft your story to become your most powerful ministry tool.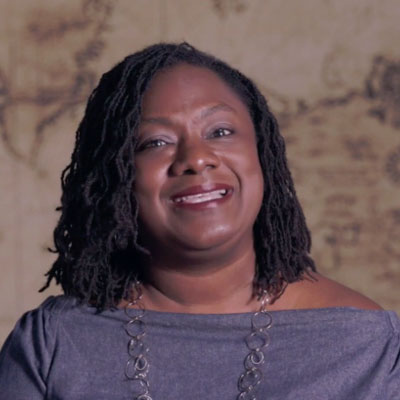 Jovin
In the 1990s, Jovin journeyed from Ghana to the US for graduate studies. She now serves as a regional leader of a campus ministry and has a unique ability to cross cultures to build lasting, trust-filled relationships. In this lesson, Jovin offers profound insight in how to build and sustain relationships across cultures. She utilizes cultural experts and her own experiences to challenge us to live generous lives that clearly point internationals to Jesus.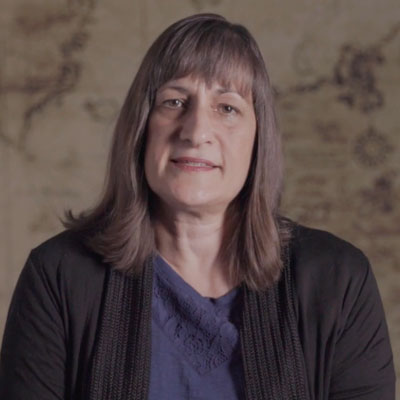 Paula
For over twenty years, Paula has welcomed international students into her home in California. She's held leadership roles in both church and international student ministry organizations. Paula loves to promote prayer and help churches and individuals grow in loving the internationals in their midst. In her first lesson she provides practical tips for ministry and simple suggestions on using your home to serve internationals. In her second lesson, Paula shares how to grow in prayer and how to encourage prayer among your international friends.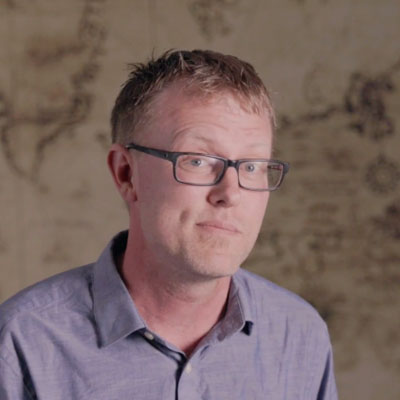 Kevin
Kevin has worked with students in Russia and throughout North America. He knows well the challenges and barriers to engaging new cultures. He shares candidly about times when fear or ignorance became barriers to reaching across cultural barriers. Hear how we can overcome these barriers, even if it means being covered in spicy Russian mustard!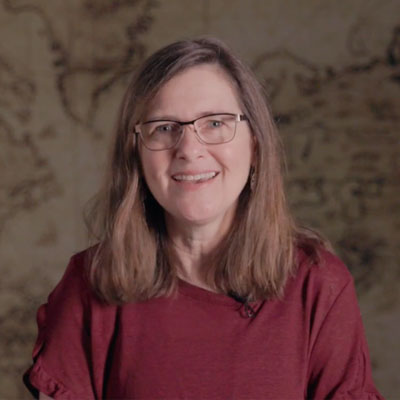 Lea Ann
Lea Ann loves to welcome, serve and befriend international students. In this lesson, she contrasts the anxiety she felt on her first trip to Ethiopia with the peace that came through her local guide. How can we be comforting guides as we welcome and befriend international students? Lea Ann provides practical tips on how to meet internationals and build trusting relationships.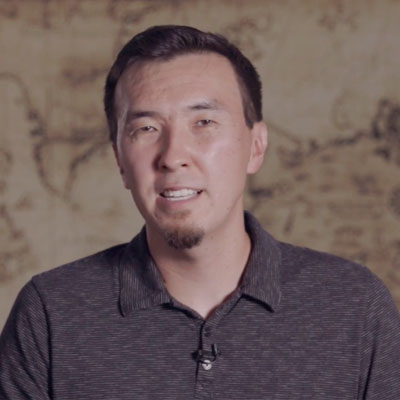 Davood
Davood grew up as a Muslim in Central Asia but later came to Christ. In this talk he suggests that the barriers preventing Muslims from following Jesus are not primarily intellectual but emotional. He explains how to address fundamental heart issues with practical tips on sharing Jesus' love with your Muslim friends.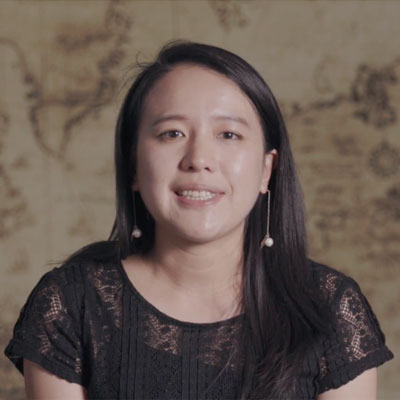 Tiffany
Tiffany grew up in East Asia then spent years working with Chinese students in an Ivy League school. She offers a profound historical and contemporary explanation of Chinese students in North America. Her hope is to equip you to understand this "WeChat" generation that they might become world leaders, burdened with the love of Christ.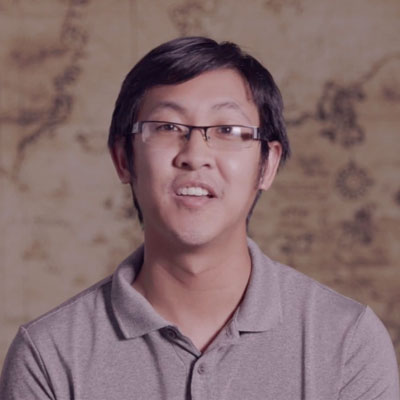 Ryan
Years ago Ryan had a lot of misconceptions about India. But friendships with many South Asian students gave him a deep love for one of the least reach parts of the world. Well informed with unique insights, Ryan challenges us to be intentional and immersive learners of South Asians. Prepare to be stretched in mind and heart as you learn to take intentional steps into this wonderful and diverse culture.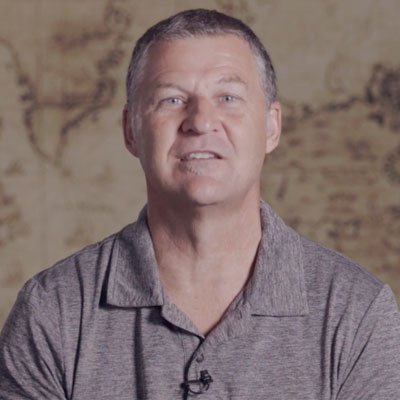 Denis
Denis has devoted his life to practicing, studying, and teaching what it means to be effective in different cultures. He suggests that reaching internationals involves more than bi-cultural or cross-cultural effectiveness. Instead, we need to be effective transculturally–to understand and engage multiple cultures simultaneously. Denis describes what it means to "wear different hats" to be effective with diverse student groups and explains three primary cultural operating systems.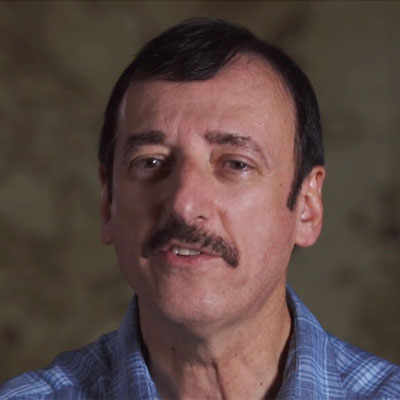 Rich
One of the most respected international student ministry leaders in North America, Rich has spent four decades reaching internationals in Ohio. He challenges to consider unreached people groups that make up 42% of the world's population. Rich uses the book of Acts to explain that international student ministry is not new. He then tells stories that capture the exponential impact that international students can make for Jesus.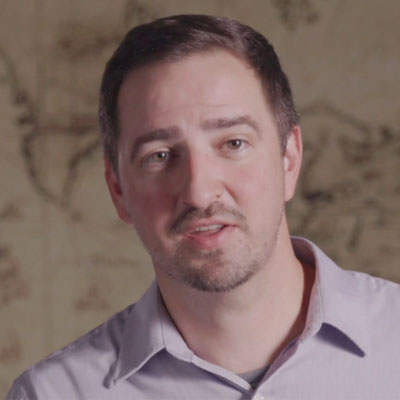 Trae
Trae gave up a career in finance to devote his career to reaching the nations with the love of Jesus. He now leads one of the largest international student ministries in North America. Trae fills this lesson with stories from the Bible and his own life to explain why reaching international students is so strategic. Internationals make an exceptionally strategic mission field that one day can become an exceptionally strategic mission force because they are culturally attuned, well-respected, well-prepared, and well-connected.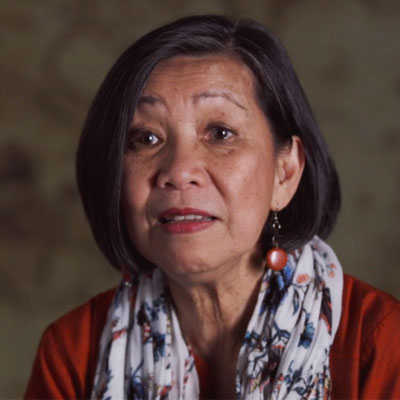 Lisa
Lisa came to North America with a purpose: to be equipped to better serve her nation, the Philippines. She has done that, and more. Lisa served as executive director of an international student ministry and now travels around the world captivating audiences with her passion for the nations. In this lesson Lisa suggests three reasons we should open our homes, lives, and churches to the internationals in our midst.